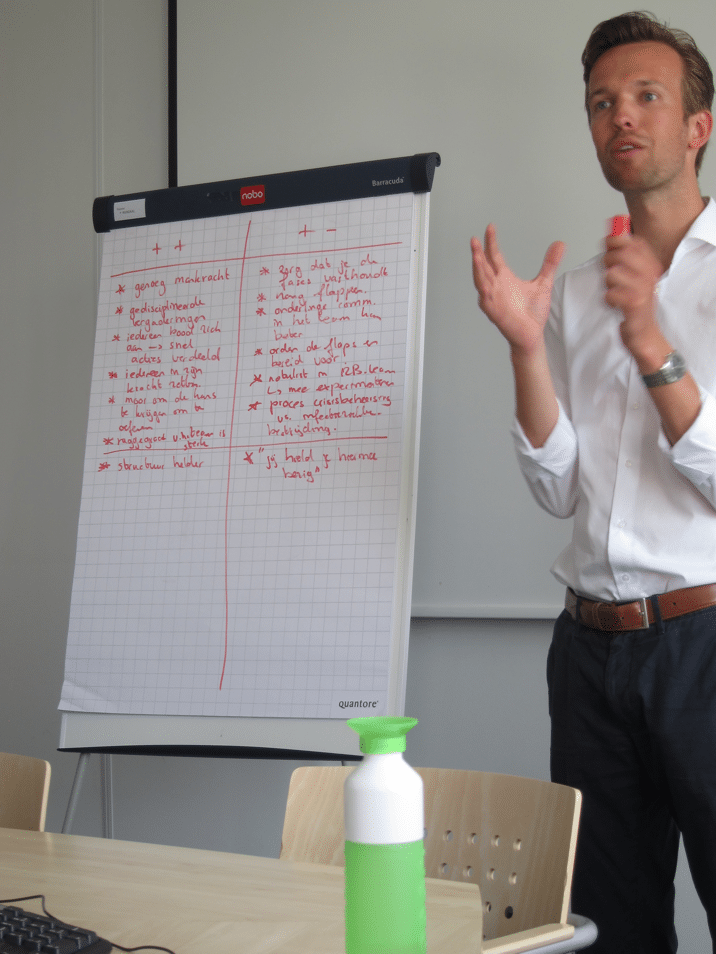 A large group of people gets contaminated with a virulent pathogen, and regular treatment is ineffective. To make matters worse, the control measures are interrupted by increasing civil unrest. The Communicable Disease Control team of the Public Health Service 'Hollands-Midden', dared to engage in this scenario during a training workshop.
As per request of the Public Health Service, communicable disease Control consultant Arnold Bosman (Transmissible) and Trimension trainer Arthur van Lohuijzen got together to organise and animate this workshop. Arnold was responsible for detailing the case finding and epidemiological investigation. Arthur put this in the context of crisis management. The participants showed great engagement to identify the origin of the disease, in order to block further spread. In addition, the participant could use several interim evaluations to review their approach. It turned out a challenge to combine the structured approach according to the principles of crisis management with the required outbreak response.
Both trainers consider this collaboration between Transmissible and Trimension as a clear success and aim for continuing this training offer. Are you interested in to receive more details on this workshop, feel free to contact:
Arthur van Lohuijzen – arthur@trimension.nl
Arnold Bosman - Arnold.Bosman@Transmissible.EU
For more Transmissible training, read this page.