On July 4th, 2018, we ran the second session of the educational outbreak response game 'FluFighters(tm)' at the Utrecht University.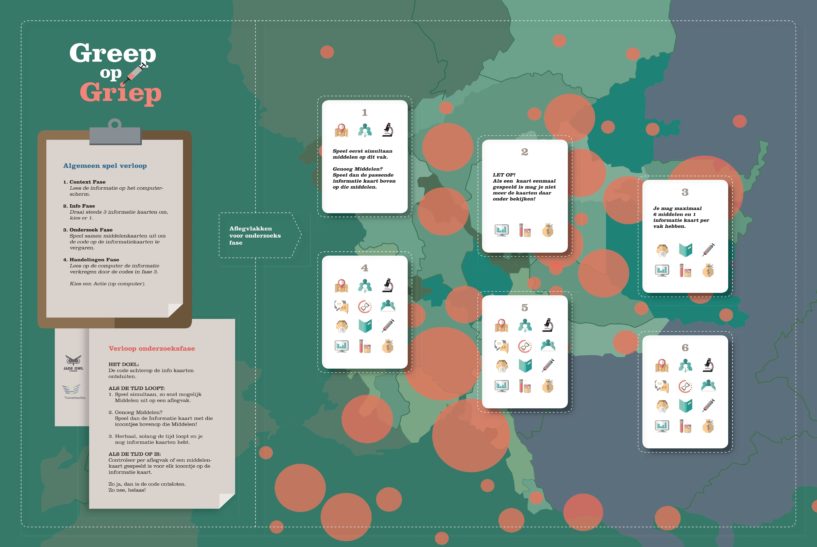 This time, the Julius Center coordinated a survey to assess the educational effect of the game. Students were requested to complete a questionnaire after playing the game. Results will be presented at the Games for Health Europe Conference (8-9 October 2018, Eindhoven).
Greep op Griep (Influencing Influenza) is an educational hybrid digital/card game designed and developed by Transmissible and Grumpy Owl Games (formerly known as: Jade Owl Studios).